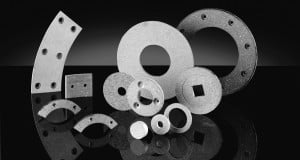 Personal – We are an owner-managed company and build up from a large family business from the Ruhr area. The motivation of a business owner is the long-term protection of jobs and sustainable corporate development. What often sounds like a phrase is a fact with us. Many of our employees have been with us since our founding more than 20 years ago, the turnover is very low. A company develops well when the entire team identifies with the goals – that is what makes STS Friction so successful.
Individual – Successful business in our industries requires fast and individual response to the customer's need. Knowledge of written and unwritten laws goes hand in hand with the use of branded goods. From our location in Moers we support our customers with their requirements. Fast reaction times, direct responsiveness of relevant colleagues and short communication channels. This is middle class as its best!
Experienced – Our company has been operating in Moers for over 20 years. Our employees identify with the company and the region. Experienced, motivated employees who are at home in the customer industries – the exclusive use of brand raw materials – entrepreneurial thinking at all levels. What can be better for modern customers than working with STS Friction?
Talk to us! We'll find a solution!